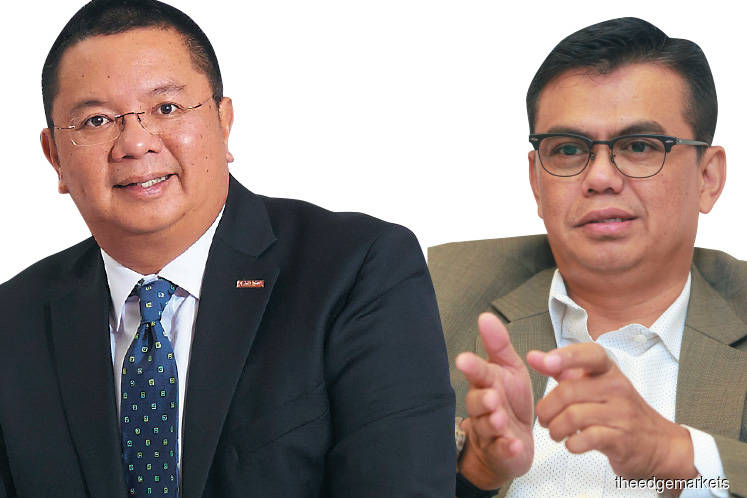 ---
One advantage of investing in small and medium enterprises through Bursa Malaysia???s new Leading Entrepreneur Accelerator Platform (LEAP) Market is the structure and regulatory oversight it provides, some LEAP advisers say. They point out that the disclosure rules and vetting by the authorities provide better protection for shareholders.
???The LEAP Market is a good platform for sophisticated investors compared with other alternative investment vehicles because it provides an infrastructure for regulatory oversight and allows for transparency in corporate reporting via Bursa Malaysia announcements. These investor-friendly features are generally absent or dependent on investment managers on other alternative investment platforms,??? says Datuk Roslan Tik, executive director and head of group investment banking and Islamic banking at Kenanga Investment Bank Bhd, one of the approved advisers for LEAP.
The market was officially launched by the prime minister in late July. It is aimed at helping SMEs gain capital exposure and visibility to eventually graduate to the ACE or Main Market.
For companies to maintain their listing on the LEAP Market, they must abide by Bursa???s requirements. Only sophisticated investors can trade on the market. They must disclose the necessary information and documents to brokers to gain qualification before trading on the market.
DWA Advisory Sdn Bhd, another approved LEAP adviser, agrees that the transparency demanded by the regulator will protect investors, especially when compared with pre-initial public offering placements, which also target sophisticated investors and are used by companies before listing on a stock exchange.
DWA Advisory managing principal Datuk Wan Asmadi Wan Ahmad says he hopes sophisticated investors, including fund managers and government-linked investment companies (GLICs), who previously chose to put their money in pre-IPO companies, would consider the LEAP Market.
???Fund managers and GLICs do not have a general or blanket mandate for investments in such companies as they have for mainboard listing. But we are hoping that eventually, they will see this as a pre-IPO for ACE or Main Market listing so that they come into LEAP as if these are the companies they have been investing in previously. We hope the GLICs and fund managers will have some allocation for such asset classes,??? says Wan Asmadi.
According to Bursa, there are currently 11 companies that have engaged approved advisers to help them list on the LEAP Market. Sophisticated investors who are interested in obtaining more information are encouraged to reach out to the companies through their advisers.
Investment risks still present
Despite the regulatory oversight and reporting requirements, the LEAP Market still has lower entry and reporting demands than the ACE and Main Market. For example, a company looking to list on the LEAP Market is not required to have an independent audit committee or independent board of directors. And after a company has been listed, it needs to submit financial statements semi-annually and audited financial statement annually.
The reasoning for the light touch is that the market only caters for sophisticated investors, who are expected to have a deeper understanding of the industries and companies they are investing in. ???The risk of investing in a LEAP company is similar to the risk of investing in alternative investment products, such as private equity funds. Investors should understand the business of the company they are investing in and be able to form a view of the prospects of the business,??? says Roslan.
???More importantly, they should understand that these are small and medium enterprises. Thus, the business risk associated with such companies is typically higher than that of large companies. They should not rely solely on the authorities or advisers to ensure that their investment is successful.???
He says investors should be seasoned and have a diversified portfolio of more mature asset classes. Any investment through the LEAP Market should be seen as a higher-risk one with potentially greater returns.
The potential risks and restrictions imposed on investors, however, narrow the pool of potential funders as they may be drawn to more flexible platforms. ???It is aimed at sophisticated investors, who are mainly private investors who understand the business, operation and risk profile of the LEAP Market candidates. Personally, I don???t think it is an easy task to find such investors,??? says Farid Rahman, senior principal at DWA Advisory.
One risk of having only a small pool of investors is the lack of liquidity in the market. Robert Foo, founder and managing director of financial planning firm MyFP Services Sdn Bhd, says he would advise clients not to invest in the LEAP Market yet as he does not foresee much interest in it.
Many sophisticated investors may prefer going through other channels, such as venture capitalists, to invest in these companies so they don???t have to disclose their net worth and go through the formalities. ???If you want to sell your shares on the LEAP Market, how many sophisticated investors will buy them from you? The market is limited; it is limiting the number of people who can get in and get out. If you want to invest in this, I say hold on first, let???s see how it turns out,??? says Foo.
In search of long-term investors
Investors who may benefit from participation in the LEAP Market are the business partners of the listed firms as they not only understand the companies but also seek a long-term relationship.
???The issuers can approach strategic partners, suppliers and customers who fall under the category of sophisticated investors as potential shareholders. These parties understand the applicants??? operations very well and can foresee the potential growth of their businesses. Thus, the strategic investors could be sourced from within the issuer???s business circle,??? says Muhamad Sabberi Badrul Jamil, senior principal at DWA Advisory.
For ProEight Sdn Bhd, an oil and gas equipment manufacturer that intends to list on the LEAP Market, the smaller pool of potential funders is what it is looking for ??? provided that the investors are committed to stay with the company as it grows and seeks a listing on the ACE or Main Market.
The company changed its initial plan to list on the ACE Market because it wanted to attract committed investors at this stage of growth, says ProEight managing director Azhar Zainal Abidin. ???We want a serious investor who understands what the company is doing and can assist it. For the LEAP programme, the role of the investor is to help the company grow in the right direction so it can benefit when the company lists on the ACE or Main Market. The LEAP Market allows us to have a selection of sophisticated investors that will be there not for the dividend, but for the long haul.???